Whether you love it or hate it, Valentine's Day is just around the corner. There's not much you can do to get away from it these days – so whether you embrace it, or do your best to avoid it, what are the most romantic things to do in Worcester?
Whether it's a romantic break away, a day out, or even a first date, every couple is different as to what they consider romantic. One couple's perfect date night could be considered a nightmare to the next couple. However, we've been searching round Worcestershire for a few romantic ideas.
1. Spa Break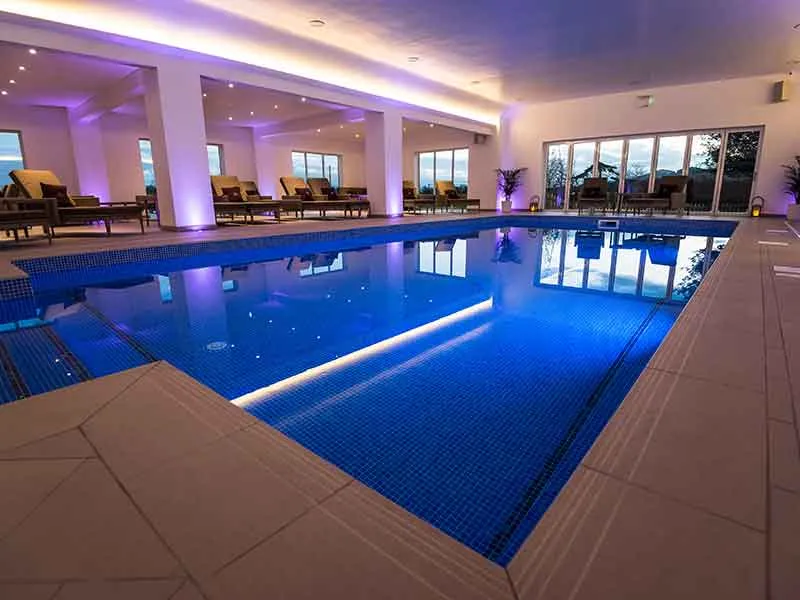 Of course, we're going to suggest this, but in all seriousness, what is better than getting away from it all, just the two of you and enjoying each other's company in a relaxing environment?
At the Bank House Hotel's Malvern View Spa, you can lounge by pool, relax in the thermal suite, and pamper yourselves with one of a range of rejuvenating treatments. Follow that up with a delicious meal in our Pear Tree Brasserie and comfortable night in one of our relaxing bedrooms and surely that's the perfect romantic retreat?
2. Romantic meal for two
Yes, it's a bit cliché and yes, you'll have other couples smooching around you… but actually, after a manic Christmas and New Year, and a notoriously boring January, February 14th can't come soon enough to go out, eat some great food and enjoy each other's company.
Our Pear Tree Brasserie is offering a romantic five-course meal throughout Valentine's week for just £34.95 per person, but Worcester also has many great restaurants. Check out TripAdvisor's top 10 for some great local dining options.
3. Walk in the country
Worcestershire is well known for its beautiful countryside and, of course, the stunning Malvern Hills. You don't have a to be an experienced hiker to enjoy a walk in the countryside or venture up the Malvern Hills.
It's a simple as being at one with nature. Discuss life, love and everything in between as you admire the beauty of Worcestershire… and your loving partner!
The Worcester Woods Country Park is a nice alternative with a modern café and usually plenty of activities planned to keep you busy.
4. A romantic drive
This might not be everyone's cup of tea, but a drive round the country roads can make a very pleasant and romantic venture.
In Worcestershire, we're fortunate to be able to combine the two perfectly with some of the best country roads in the country and a perfect local car to do it in – a Morgan Sports car.
The Morgan factory is based just a short distance from the Bank House and offer a range of exciting vehicles to hire.
5. Take in a show
The true indication of something wonderful is something that survives the test of time. In a modern era of TV, internet and smartphones, a good theatre show has done exactly that and is still irreplaceable.
From the music of Frankie Valli to Comedy and Art performances, there's something for everyone this Valentine's week at one of Worcester's and Malvern's great theatres. Check out what's on.
6. Escape Room
Being locked in a room together could be considered romantic… either way, Escape Rooms are all the rage of the last few years and are a great way of having some fun with your other half.
The Ice Quest Malvern is just a short drive from the Bank House and not only features a top-rated Escape Room, but Ice Skating and Laser Quest. Shooting Lasers at each other might not be as romantic as the other two, but everyone's different…!
7. The Most Romantic Bedroom in Worcester
Whatever you decide to do, all this can be capped off with a romantic evening at our relaxing Worcestershire hotel. And if you really want to up the romance levels, there's nothing else quite like our Penthouse Suite.
With incredible views of Worcestershire, your own private suite is the ultimate relaxing and romantic space. Alongside a lounge and dining area is the stunning master bedroom – perfect for a romantic evening and it even has a bath in the bedroom itself.
Check out the Penthouse gallery to see for yourself.
To book your romantic retreat in Worcester, visit our Valentine's Day page.