The Coronavirus pandemic has been tough for couples wanting to get married… the uncertainties, and the constantly delaying your plans. However, a sequel wedding might be the perfect solution.
What are sequel weddings?
A sequel wedding is basically a wedding in multiple parts. They have actually been commonplace for many years and you might even have been to one.
The first part is usually a more intimate ceremony for the couple's immediate family. Then a second 'party' is arranged for the wider family and friends sometime later.
A classic example is destination weddings, when couple's get married abroad. They might only have their nearest and dearest travelling away with them, but then want to celebrate with everybody else when they're back.
So why might you choose a sequel wedding now?
Well, as we all know, weddings and events (along with so much else) have been hit hard by the pandemic. Couples don't know when they can get married, how best to celebrate, who can attend etc.
While many want to have the big wedding of their dreams, above all they want to tie the knot and become a lawfully married couple.
That's where sequel weddings become an ideal solution.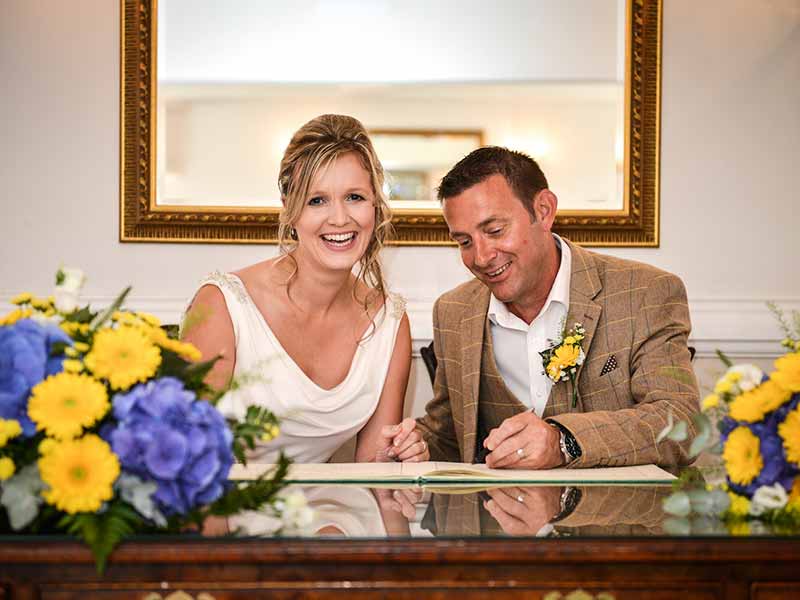 How a sequel wedding could work during the pandemic?
In essence, you would have a small intimate ceremony wedding in the short term. That would involve inviting just your very closest family and friends.
The current government lockdown restricts weddings and civil partnership ceremonies to take place with up to 6 people in attendance. (Please note that this can, and will, change, but we can help advise based on current restrictions.)
When you are legally married, you can take your time and plan for a big gathering to celebrate with everyone when it's safe to do so. That could be later in 2021 when restrictions are eased or even in 2022.
There are actually many benefits to doing it this way. It might be a chance to wear that wedding dress or suit again, being able to really enjoy the day without those pre-wedding nerves, or possibly just more time to save up and do it exactly the way you want.
A sequel wedding at the Bank House Hotel?
The Bank House Hotel, Spa & Golf Club in Worcester is the perfect sequel wedding venue, thanks to its stunning location and excellent facilities.
Located in the Worcestershire countryside and with an on-site car park, it's more than spacious enough to create an intimate yet socially distanced wedding ceremony.
Our beautiful Malvern View room is ideal for smaller celebrations and micro weddings. Here we can first host your civil ceremony and then, whilst you enjoy a glass of bubbly in our Champagne Bar, we can transform it into a sumptuous private dining room for an intimate wedding breakfast with your nearest and dearest.
Our stunning Elgar Suite is one of the largest and most flexible reception rooms in Worcestershire. Suitable for gatherings of up to 400 when it's safe to do so, but with the ability to be split down for smaller weddings, there's nowhere quite like it to get together with your wider family and friends and celebrate your new marriage.
Not forgetting our Penthouse Honeymoon Suite, which is arguably the most romantic overnight accommodation in Worcester.
A spacious master bedroom features a sitting area, large flatscreen television, luxury dressing table, king-sized bed and even a bath in the room itself. There's also a stunning dressing room for you to use for you and your party to get ready in and have some memorable photos taken.
Even more photographic memories can be captured around our Worcestershire hotel. Overlooking the stunning Malvern View Hills, the grounds of the Bank House and Bransford Golf Club can be used to create memories that last a lifetime.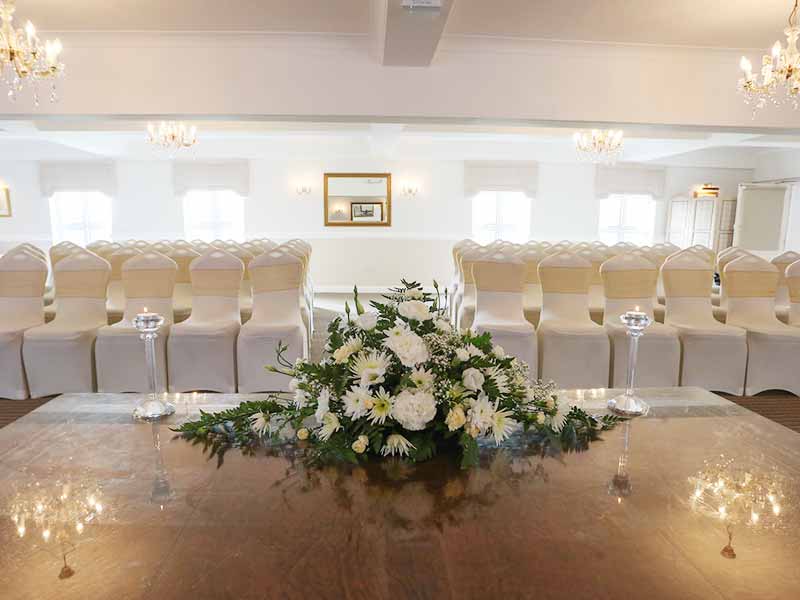 Our Covid-Confidence Wedding Policy
At the Bank House, we aim to be as flexible as possible in making sure your big day is as special as possible.
Our new Covid-19 Wedding Policy means you can transfer your date with no charge on like-for-like changes. You can also adjust your numbers if guests cannot travel due to self-isolation or local restrictions, and we'll even offer a full refund if we cannot offer a suitable alternative.
Find out more on our Covid-19 Wedding Policy.
For more information about a sequel wedding at the Bank House Hotel, Spa & Golf Club in Worcester, please get in touch with our Weddings team on 01886 833 551 or sales@bankhouseworcester.com.
You can also visit the Weddings page of our website to explore our Winter Wedding offer and even build your own wedding package using our online Wedding Planner.