Covid Policies
The Bank House Hotel, Spa & Golf Club are all fully re-open in-line with government guidelines. Some safety measures remain in place to keep guests and staff as safe as possible. 
It is now a requirement for guests to wear face coverings in public areas of the hotel. Hotel staff in public facing areas will also wear face coverings to help protect guests and colleagues. We also now require a copy of each guest's Covid Passport to gain entry to certain events and gatherings. If you do not have a Covid Passport, we require a valid text or email confirmation from NHS Test & Trace confirming a negative lateral flow test result from within the last 24 hours.
We still adhere to our COVID Policy to keep our guests and our teams safe, which you can find more about below.
.The safety and well-being of our guests and staff is a top priority and we have implemented new hygiene procedures above and beyond our usual protocols, as well as social distancing measures in-line with government and public health advice.
Please find full details of all our new policies below:
What we're doing to look after our guests
To make sure guests and visitors are safe and reassured when at the Bank House, we have worked on putting in a range of new measures at the hotel. These include:
One-way systems around the hotel including at reception
Social distancing measures in place throughout the hotel
Express check-in where possible
Hand sanitiser stations in key locations
Thorough cleaning of key cards between uses
Express check-out, contactless payment and email receipts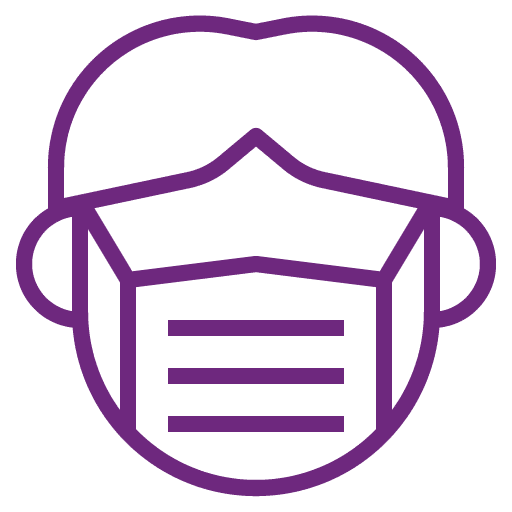 All staff will wear face coverings in all public areas including corridors, Spa, Pro shop, and Food & Beverage areas. Guests are advised to wear face coverings in public areas too.
What we're doing to look after our staff
Our staff are so important to us at the Bank House and it's vital that they can work in a safe and happy environment. Therefore, we've put the following measures in place:
Regular training on social distancing and hygiene standards
Clear guidance if they or a visitors feel unwell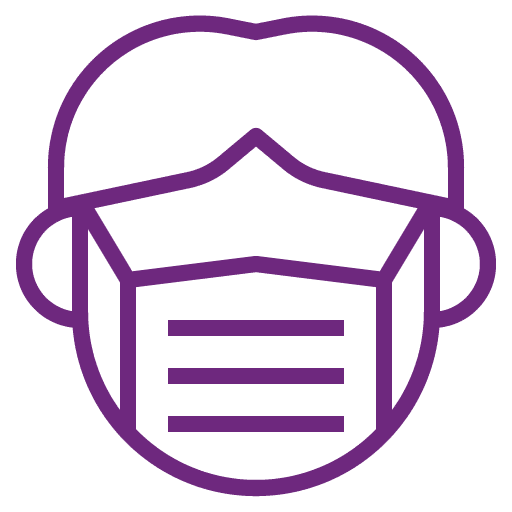 All staff will wear face coverings in all public areas including corridors, Spa, Pro shop, and Food & Beverage areas
Updated communications for further advice and guidance
New: Workplace COVID-19 Weekly Testing
We have introduced the government issue lateral business staff testing to help us to protect both our staff and our customers.
How we've improved cleaning
The Bank House Hotel has always been a clean and safe environment, and we continue to follow the latest advice and guidelines for cleaning. Some extra measures we've taken in light of Coronavirus are outlined below: 
Regular deep cleans of public areas including reception and lifts
Increased frequency of cleaning public areas including lift controls and door handles
Using globally approved products proven to be effective against Coronavirus
Disinfection of all touch points in bedrooms, including handles, phones and TV remotes
Housekeeping to change gloves and use new cloths for each room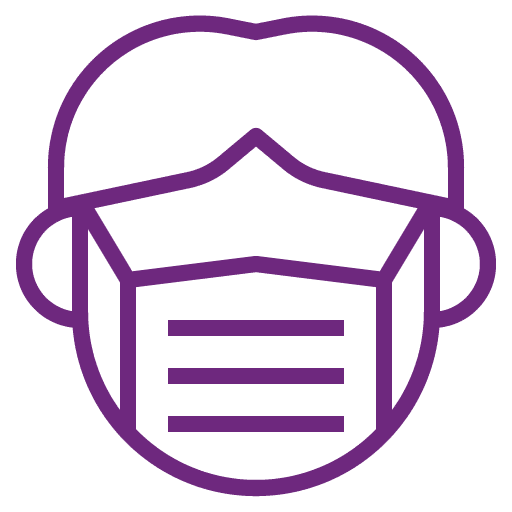 Use of appropriate PPE where necessary and keeping on top of future government and public health advice
Flexible Cancellations
Given the flexibility our guests need under the current circumstances, we will operate a flexible cancellation policy based on each guest's situation. To discuss your booking should you need to cancel, please contact the hotel on reservations@bankhouseworcester.com. 
Guests booking on our Staycation Package are eligible for a full refund if the hotel is closed, the guests' area is in lockdown meaning they can't travel, or if the guest needs to self isolate (with valid NHS confirmation). Cancellation must be done as soon as possible prior to arrival or a minimum of 48 hours. If you have any queries, please contact the hotel directly by emailing reservations@bankhouseworcester.com.
Who is eligible to stay?
The hotel is fully open to guests in-line with government restrictions.  
Is the restaurant open?
The Garden Room Restaurant and Sportsman's Bar are both fully open. Some social distancing measures are still in place and face coverings are advised to be worn when not eating or drinking. We will still be operating a table service. 
Outdoor Dining is still available.  
Is the Golf Club open?
Bransford Golf Club is open to members and non-members.
Is the Spa open?
The Malvern View Spa re-opened on Monday 12 April. Find out more here.
COVID-19 Wedding Policy for 2021/2022
If your wedding cannot go ahead as planned due to COVID-19* you can postpone your wedding to a future date that suits you**.
There's no charge for getting a new date and your full deposit will be transferred. If you move from a weekday to a weekend, or from low to high season, a supplement may apply.
Should government restrictions apply, you can downsize the type of wedding you've booked and we'll refund any price difference.
If guests cannot travel due to self-isolation or local restrictions, you can reduce your guest numbers and be guaranteed a full guest charge refund up to a week before the wedding. You will get a partial guest charge refund if there's less than a week to go and food has already been bought or prepared.
If we cannot offer a suitable alternative date and you need to cancel your wedding, you'll get a full refund of your deposit and any pre-payments you've made.
*National Lockdown or local restrictions
** Subject to availability, up to end of 2022.
How are restrictions being lifted from 19th July?
From Monday 19 July
The Bank House Hotel, Spa & Golf Club will continue with certain safety measures from Monday 19 July in order to continue keeping staff and guests safe. These include: 
Screens will remain on reception desks
Staff will continue to wear face coverings in public areas, unless exempt, until further notice
Guests will be advised to wear face masks in public areas when not eating a drinking
Sanitiser stations will still be located around the hotel and encouraged to be used by all
Buffets will not no be re-introduced, unless at the discretion of management
Face coverings will still be required at weddings for brides and grooms interviews with the registrars, who will continue to adhere to the 2m social distancing rule during the ceremony. Guests at weddings will still require to be social distanced or wear masks during the ceremony. 
The Covid-19 app will still continue to be used for check-ins throughout the hotel.  
Please note that guidance is set out by the government and in conjunction with local service providers. All measures are subject to review and change. 
NHS Tracing
Coronavirus NHS QR codes will be on display at all entrances to the hotel and we ask all guests to scan them using the NHS app when they enter. By law, we are still required to capture guest details so please make sure you do so when arriving at the Bank House, in whichever area of the hotel you're visiting.
With the situation regularly changing, the Bank House Hotel, Spa & Golf Club will continue to monitor developments from around the world and from global organisations including the World Health Organization (WHO), Centres for Disease Control and Prevention (CDC). We'll continue to ensure the actions we take are comprehensive and suitable.