Wedding Venue in Worcester
Firstly, congratulations on your engagement and thank you for considering the Bank House Hotel as your wedding venue in Worcester.
Set against the picturesque backdrop of the Malvern Hills, you will find the Bank House nestled within the idyllic Worcestershire countryside. We are the perfect venue for your special day – from the moment you walk into the Bank House for a show-around to the moment you exchange vows and celebrate into the evening – our team will do everything we can to make sure your day is as you've dreamt it would be,
We are certain that whether you are planning an intimate civil ceremony, a bespoke wedding breakfast or a lavish celebration, the Bank House will be able to help you host a wedding that creates memories to last a lifetime.
Check if your date is available
With our online availability checker, you can see if your date is currently free.
Check it out for yourself now and then get in touch to discuss more about your special day. You can also plan your bespoke wedding and check the cost online. Check it out below. 
At the Bank House Hotel in Worcester, we follow the 'A Magical Day, Made Your Way' motto. However you want your special day, we'll do everything we can to create your unique wedding.  
Personalise your Wedding Day
With out new Wedding Planner, you can go through every element of your Wedding Day and select what you want and what you don't want.
Ceremony, Wedding Breakfast and Evening Reception
Number of guests for each part of the day – adults and children
Choice of food – from our bronze, silver or gold menu for the Wedding Breakfast – or a range of buffet and evening meal options
Select how your guests should be greeted on arrival – with drinks, 

canapés etc.

Celebrate into the night just the way you like with options for an extended bar, a DJ and even some midnight munchies. 
We have the perfect selection of rooms for your Wedding at the Bank House Hotel. From Ceremony to Reception and finish it off with the most stunning Honeymoon Suite in Worcestershire.
And it's all surrounded by the stunning grounds, set in the picturesque Worcestershire countryside and overlooking the Malvern Hills.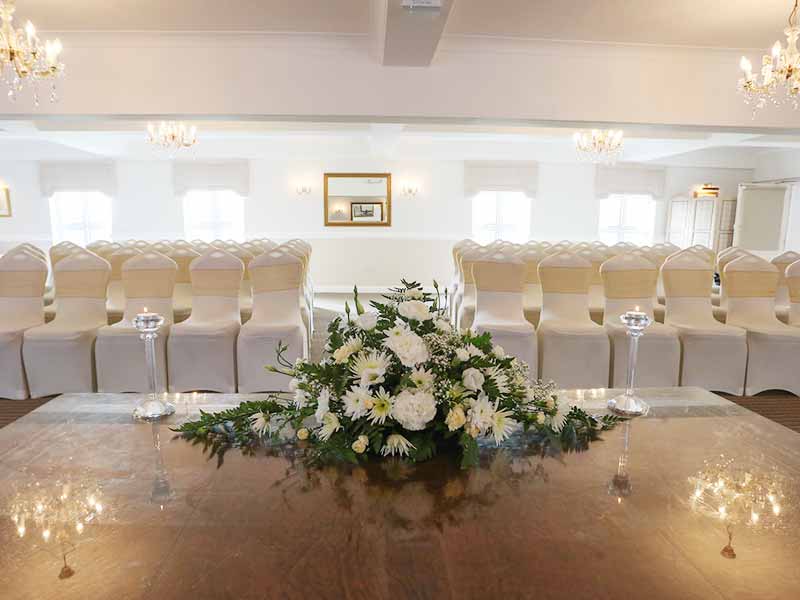 Ceremony Room
Our Malvern View Room is perfect for your ceremony of up to 120 guests. 
Reception Room
There's nowhere in Worcester quite like our impressive Elgar Suite. Flexible to host weddings of all sizes, right up to 400 guests.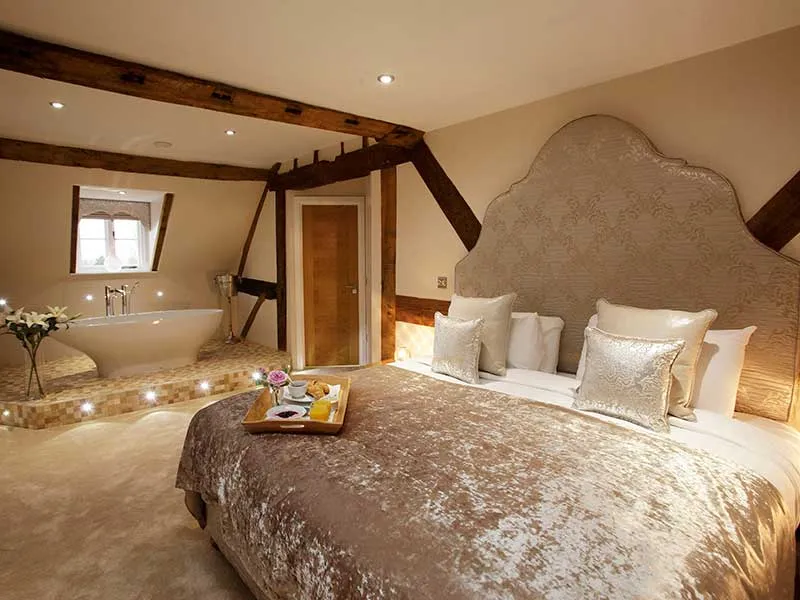 Honeymoon Suite
Enjoy the most romantic honeymoon suite in Worcestershire. Our Penthouse Suite offers unrivalled views and abundance of space and luxury, fitting of your special day.
Grounds & Surroundings
Set in the stunning Worcestershire countryside, you can utilise our stunning grounds and golf course for photos that will remind you of your special day for years to come. 
Whether you're looking to get married at the Bank House Hotel, or are in need of some great local exhibitors, our Wedding Showcase is not to be missed…
Join us at our 2024 Wedding Showcase which will take place on Sunday 25th February 2023.
Alongside a flexible room that's able to host up to 400 guests, the grounds of the Bank House Spa & Golf Club with capture the memories made to last a life time. 
We've also partnered with specialist Asian catering companies – Five Rivers and Johal Catering – so that your choice of food is equally as impressive as the facilities and surrounds of our stunning Worcestershire Wedding venue. 
Get in touch now to find out more as holding your wedding at the Bank House Hotel, Spa & Golf Club.
You can check your preferred date's availability, request more information or our wedding brochure, book a show round or simply speak to a member of the team… get in touch by clicking below.